Registration Information for AAC06
*
Important dates
Registration: opens September 6
Abstracts: can be submitted anytime until November 11
Timetable for talks: planned for release on November 21
Gordon Preston Prize
The Gordon Preston Prize is awarded for the best presentation at the AAC given by a current student based at an Australian or overseas university. The presentations will be judged by a panel appointed by the executive committee. The winner of the prize will receive $300. The Rules for the Gordon Preston Prize are available on the website of the Australian Algebra Group.
Conference Support for Students
The Executive of the Australia Algebra Group is yet to announce what support will be available for 2022. We will post any announcements here as soon as details are confirmed.
Getting around
Check for direct flights and if arriving at the Sunshine Coast Airport, it is a 20 minute car ride to the accommodation options around Maroochydore Beach and the Surf Club. The Surf Club is about 20 minutes by car to the Sippy Downs campus. If you are arriving at Brisbane Airport, the Sunshine Coast is a little over an hour's drive away and there are shuttle services operating. We are organising a local shuttle bus for the return trip between the Club and the campus on Days 2 and 3.
Some Useful Links
You already have your favourite places for booking flights and accommodation but in addition:
University of the Sunshine Coast
Things to do while you're here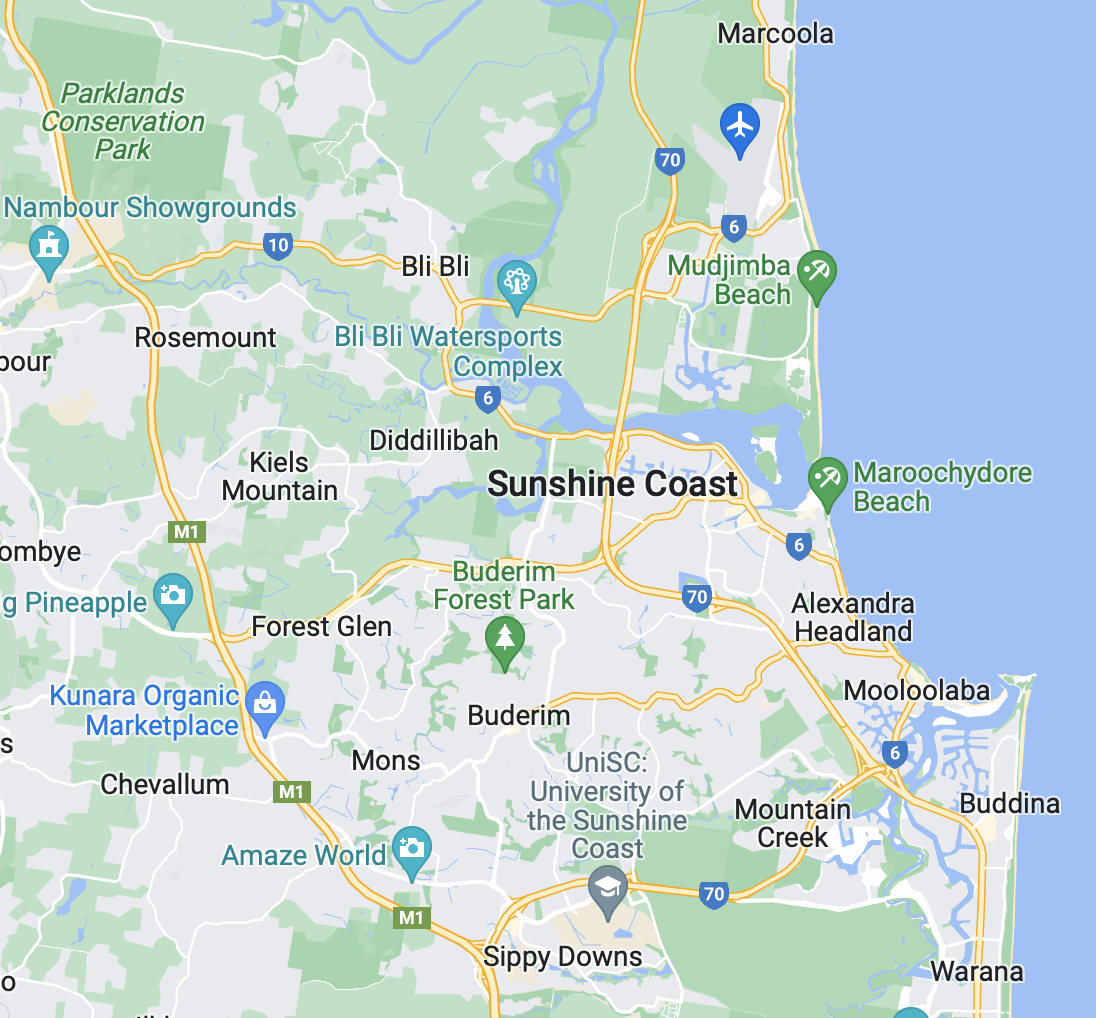 Fee/registration categories
| Registration Category | Fee |
| --- | --- |
| Members of the Australian Algebra Group | 0 |
| Students | 0 |
| Members of the AustMS who are not members of the Australian Algebra Group (by bank transfer) | 30 |
| Non-members of the AustMS (by bank transfer) | 40 |
Membership Information
Australian Algebra Group

<!#-- End main -->